Greetings! We've had little to post about in the last, oh, 15+ months, but we're here to share a bit of a milestone…our track "If I Go" off our LP, World Gone Mad (which would have been a really fitting title for these times) has surpassed 50,000 plays on Spotify! 
Thanks to the early efforts of Kenn Goodman at Pravda Records/Pravda Music, "If I Go" (a rather non-commercial, little retro-shuffle tune) was featured on the TV shows "Smallville", "Pensacola Wings of Gold" and MTV's "Parental Controls."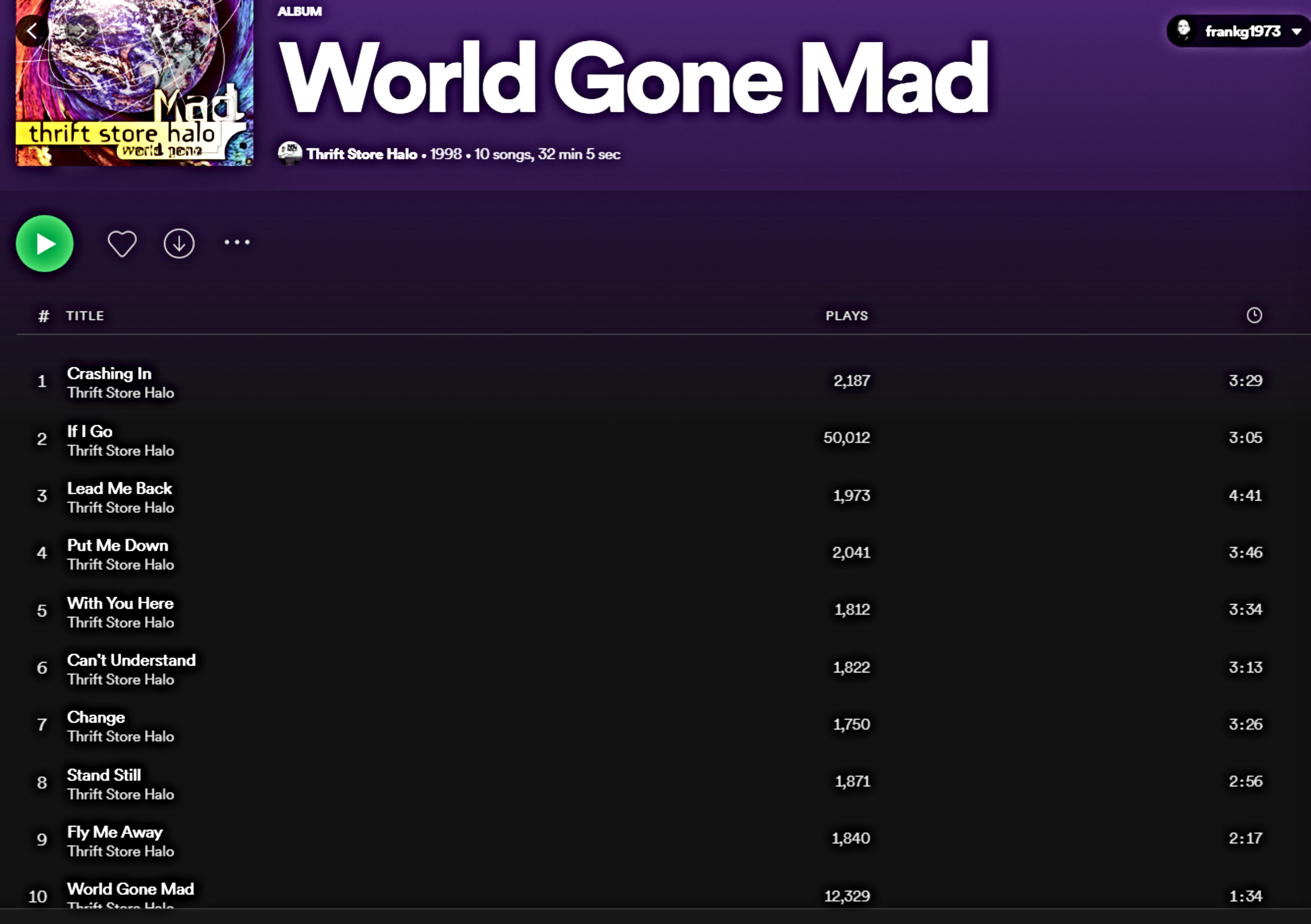 In total, TSH songs have been played online over 175,000 times. Not quite the number of plays big-time artists generate, of course, but we're massively grateful to everyone who has listened over time. 
It's been a long meandering journey for TSH over the last 23 years, and in some respects we're proper slackers...a few years of activity followed by multi-year gaps of inactivity. But, with the world opening up again, our golf skills woefully lacking, a massive backlog of songs piling up, you will likely be hearing from us again soon. 
We hope you're well!