We are proud to be a part of POP AID!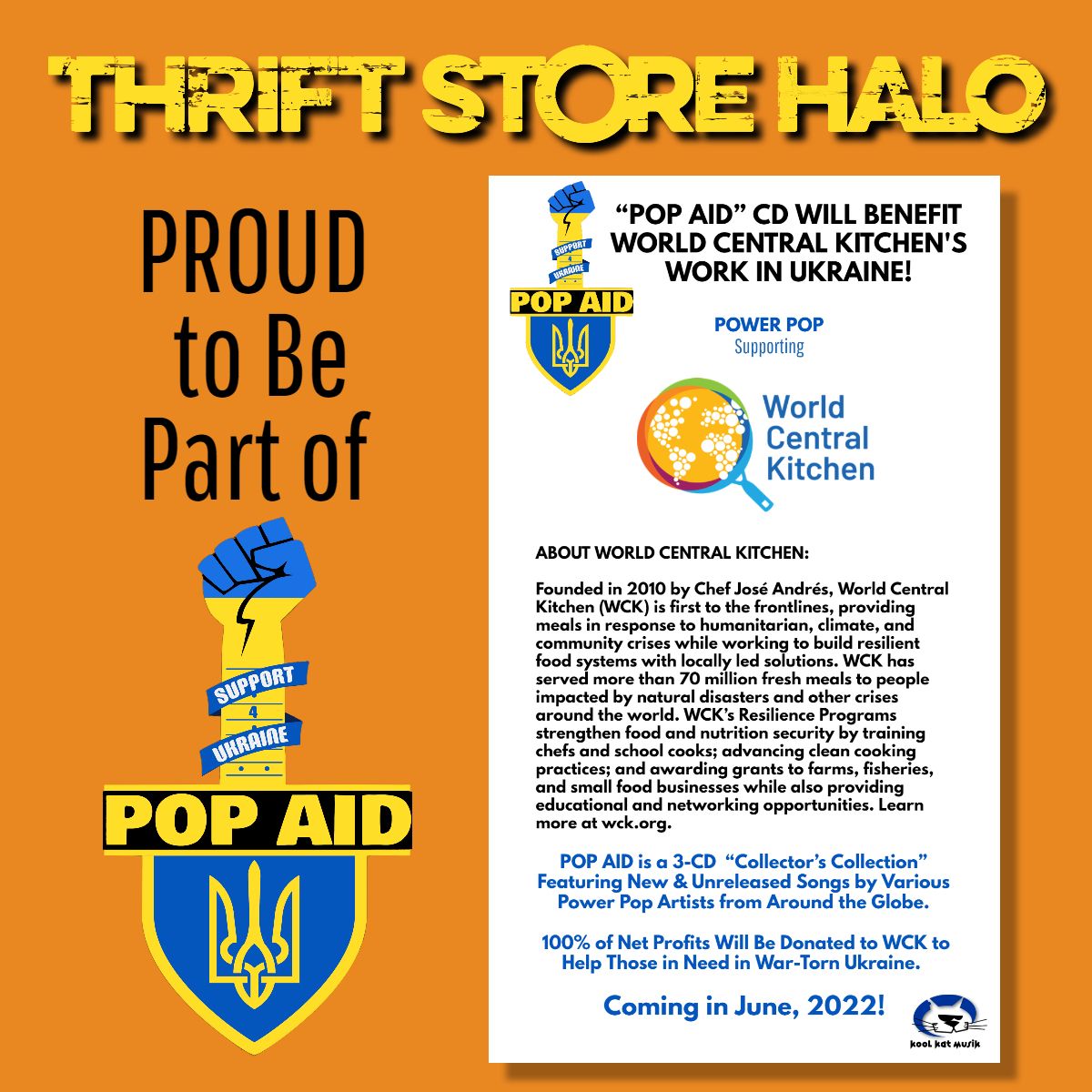 POP AID Announced earlier this week, that it will support World Central Kitchen!
POP AID will be a 3-CD "Collector's Collection" of new and unreleased power pop songs by various artists from around the globe, released on the Kool Kat Musik label. 
POP AID has confirmed that 100% of the net profits from the sales of the POP AID CD Collection will be donated to support the efforts of World Central Kitchen to feed those in need in war-torn Ukraine. 
You may have seen recent news reports of a WCK restaurant in Kharkiv, Ukraine, being struck by a Russian missile attack on April 16, 2022. Several staff members of the "ghost kitchen" were injured in the assault, but WCK's work continues, undeterred. 
WCK's sheer bravery and tireless commitment to its mission, on the ground and in harm's way, is truly inspiring and wholly worthy of the POP AID project's support!